Business Tourism – is a type of tourism, when individuals from companies/organizations travel for business (commercial) purposes or to organize corporate events.
Thi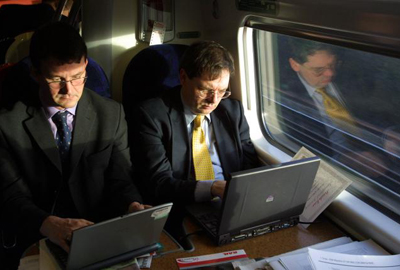 s type combines the corporate travel industry and the meeting industry, including business trips of businessmen and entrepreneurs, congress & exhibition and incentive tourism, event management.
Interestingly, in the English language, which is an international language not only of business but also of tourism, the term
business tourism
is not used. For this purpose there is a separate term —
business travel
. Instead of "business tourism" the specialists often use the English term - abbreviation -
MICE
, accurately reflecting the structure of this type of tourism:
Meetings/Incentives/Conferences/Exhibitions.
Business tourism is very multifaceted: individual business trips, traveling for educational purposes, participation in events held by financial, industrial and trade corporations. This also applies to incentive tours — trips, organized by companies to motivate their staff mainly involved in promoting and selling products produced by the company. Travel related to participation in congresses, conferences, seminars under the aegis of political, economic, scientific, cultural, religious and other organizations. Parts of business tourism are trips to attend trade & industry exhibitions, fairs and to participate in their activities.
The main goals of business travel are:
• to hold meetings and negotiations with partners;
• to hold meetings with management and staff of branches and subsidiaries;
• to inspect the performance of representative and branch offices;
• to establish business relations and to network;
• to attend professional events (exhibitions, conferences, etc.);
• to train staff;
• to apply to state agencies of different countries for obtaining certificates, licenses, permits, etc.
Every year the business, cultural and scientific relations between regions and countries continue to intensify. Business tourism plays an essential role in it. The development of the national economy and its integration into the global market are also inconceivable without the development of business tourism. Business communication, technology and information exchange, search for new markets, identification of partners for investments and joint projects, company promotion through PR campaigns, staff training and corporate culture promotion – all of these are business tourism, however unexpected it may sound. Also, business tourism is one of the resources for development of companies through participation in exhibitions and congresses, through business education.
Business tourism
is one of the essential conditions for a successful business, and it is an integral part of the life of a modern business man.
What we offer you: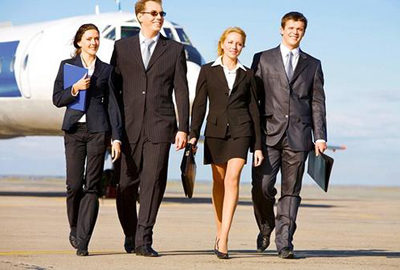 • business trips to anywhere in the world, participation in foreign conferences, forums, exhibitions, congresses and trainings, including the whole range of related services: air ticket ordering, hotel booking, visa support, transfers, etc.;
• selection of events on demand and by subject, including educational ones;
• organization of conferences pertaining the subject of your business;
• speaker selection, invitation and support; international speaker contract management;
• event venue search, confirmation of dates, hotel contract management;
• reception of delegations from different countries, including visa support, accommodations, transportation
service;
• organization of seminars/workshops of any complexity level;
• corporate tours for you and your staff, including individual ones;
• business travel of any duration and complexity;
• trips to exhibitions in Russia and overseas
We are ready to make every business travel for your company unforgettable and unique.
For us there are no rubber stamps and frameworks, for us there are only your wishes.