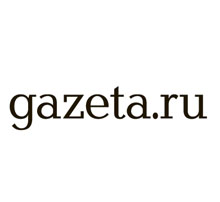 To learn more about the preparation and implementation of the 10th International Navigation Forum, please visit Gazeta.ru
Gazeta.Ru places its stake only on qualitative journalism. For 15 years these media have been reviewing world news, being guided by objectivity and impartiality. Daily this publication produces its own unique content, publishes interviews with key figures of the state, business and culture.
Daily the site posts over 350 news, monthly – 70 analytical articles and 125 exclusive materials, which is a high figure among online media. Gazeta.ru employees work 24/7 to deliver news and important information to people around the world and at any time.
Gazeta.ru is in the TOP Five Online Media of Runet in terms of the number of unique subscribers (according to LiveInternet). It is the first media according to the citation-rating (by Medialogia as of the end of June 2014).
Gazeta.ru supports the Russian Week of High Technologies and is a strategic internet partner of the 10th International Navigation Forum and the 8th International Exhibition "Navitech-2016".
We invite you to register for the Forum by phone + 7 (495) 641-57-17.