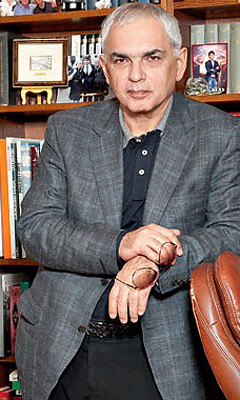 Is success connected with trials? Karen Shahnazarov shared his success story at a regular meeting of leaders "Alfa Bank Leader's Fridays".
The constant development and training, ability to be tough, ambitiousness and capability to 'make mistakes in a right way' should inhere in a leader, according to the movie director. But the most important is a capability to understand other people. Karen says that "the right business is people. The human being is the biggest value. They can give you a lot if you are capable for that. The person should be allowed to grow. Otherwise s/he won't open up. S/he should understand that s/he has an opportunity for the career growth. You are a good executive manager indeed if you are able to select right people, to organize and use them in the right way. The manager's art is to find such people, who will work in your honor".
The story of his life and fortune in movie became the discussion topic, there were also many stories from shooting area, some politics, and unlimited charm of Karen….