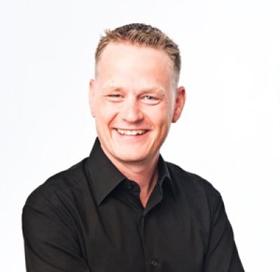 The guru in branding, the author of the revolutionary concept "BRAND sense", Martin Lindstrom founded his first advertising agency when he was 12 years old. He very quickly became one of the most authoritative gurus in branding all over the world. His clients are big corporations such as Disney, Mars, Pepsi, American Express, Mercedes-Benz, Reuters, McDonald's, Kellogg's, Yellow Pages and Microsoft.
Lindsrtrom was global general operational director of the corporation "British Telecom/LookSmart", top-manager of the advertising agency BBDO, the founder and general director of BBDO Interactive Asia, and also a co-founder of "BBDO Interactive Europe". Each of the two latter companies with time became a main supplier of Internet solutions in its region. The experience in marketing gathered for 20 years of practical activities has allowed Martin Lindstrom to develop the absolutely new set of principles of marketing. He makes branding a main driving force of business raising the level of sales and producing additional profits.
Martin Lindstrom's articles, materials and interviews with him were published by newspapers and magazines (USA Today, Fast Company, The Times, Fortune, The Daily Telegraph, The Observer, Washington Post, The Australian, The Independent), and were covered by TV channels and radio stations such as BBC 1, BBC World, BBC Radio.
His books sell all over the world. They have already translated into more than 20 languages. The most known of his works are "BRAND sense", "BRAND child", "Brand Building on the Internet" and "Clicks, Bricks and Brands".