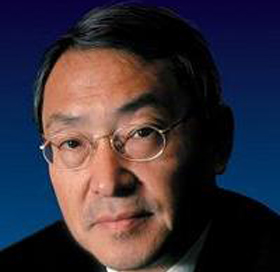 "A tremendous window in the mind of one of the best strategists of Japan … full of ideas how to improve strategic thinking", Michael I. Porter.
Well-known in the world as Mr. Strategy, Dr. Kenichi Ohmae is one of the most successful and popular speakers and advisers in management. The magazine "The Economist" has included his in the list of the five most influential gurus of management in the world. Kenichi is the author of more than 100 books, many of which are devoted to business and political analysis. Besides he is also the author of many articles in the leading editions – Wall Street Journal, Harvard Business Review, Foreign Affairs, New York Times and others. "Style of the Thinking of a Strategist", "Power of the Triad", "Beyond the Borders of a State", "The World without Any Borders", "The Death of the Sovereign State", "The Evolution of the Global Economy" – here is only few of the super-popular books published in English.
Kenichi Ohmae is one of the leading world strategists of business and advised the governments of Japan.